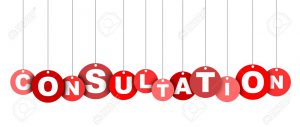 Is the smell from that cups of hot coffee you sip like ten times every time you need to solve your employees' issues filling the air of your Board of Directors' meeting room?
There is a better way. An educated, worldly and clever way.
Reach these guys, a team of people who know how to spot on the very critical point of your case.
Specialists who can give you value and clarity for your legal compliance allocated dollar.
Experts who knows how to spell, and is not afraid of new ideas, having been in the business for more than thirty years dealing with more than seventy thousand (you get me right, it is 70,000+ amount of cases handled).
Reach them for a Premium and Online Consultation.
The things he knows best are: employment law, employment law, and employment law. (Yet you can still recite them in various tone: labor law, industrial relation of kinds of them.)
They also owned and ran a successful law firm in a third world country. They get jobs done.
They did well too, until a new regime came in, with new regulations, and their passion on the best-practice of labor law attorney-ing and consulting, keep spirited up. Yes, they were lawyers and consultants.
They enjoy serving clients, and somehow they always find ways to inspire you. What the courts call it? Ex aequo et bono. They will help you to arrive there.
Can your chronology of cases explain things to them? Can their solutions give you #PeaceofMind?
That is today's question….
Or, those are today's questions.
There is a way to find out!
Talk to the man as soon as you can
Talk to those guys, as soon as you can.
Premium consultation, at lower price, and you can access online. Which you prefer? An Android or i-OS device? It will go okay with them.
Just message them, or book a call now